Rain Protection for PredatorPee® - 33Day Dispensers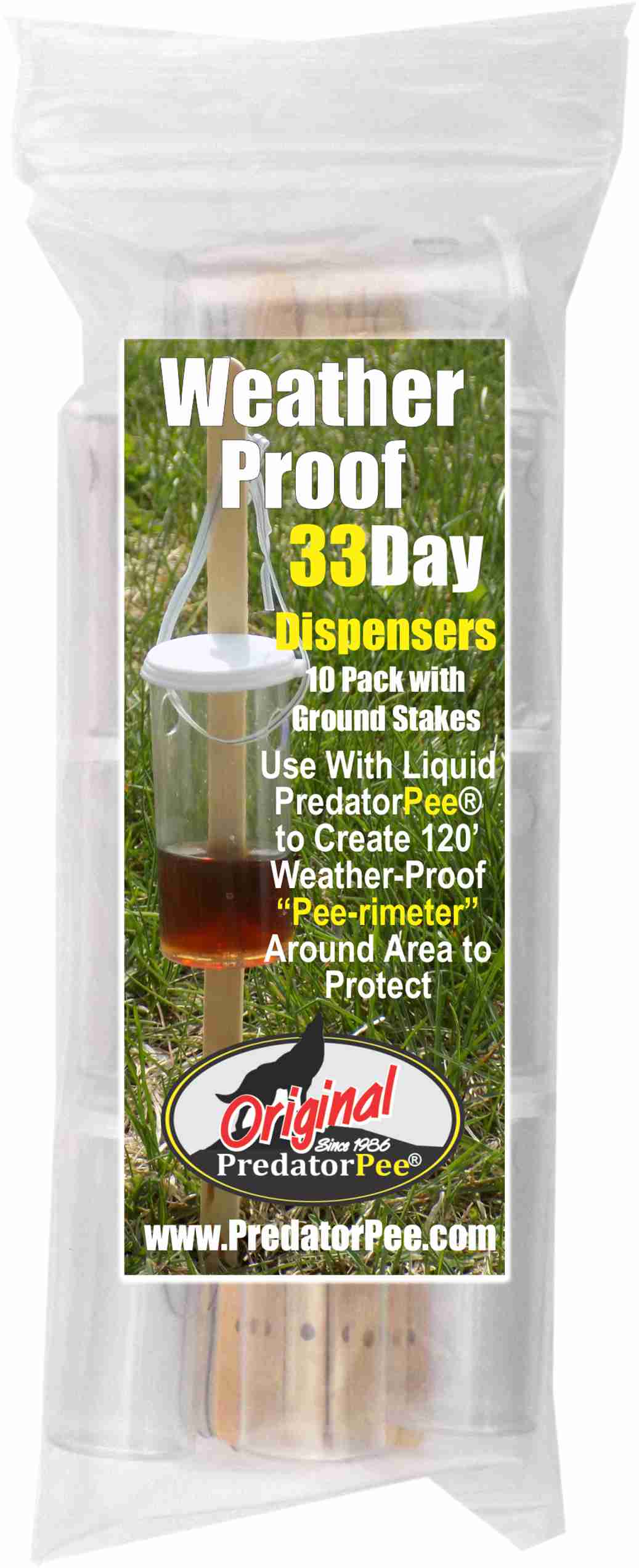 When you need rain resistant animal repellent products, use our 33 Day Dispensers along with our liquid PredatorPee® products. The 33Day Dispensers are vented vials that protect the pee from dilution or evaporation due to rainy or windy conditions. The dispensers are available to order as individual 10-packs or in combo-packs with the liquid pee. Predator urine is the ultimate outdoor pest repellent!
Want to wander around the PredatorPee® world? Follow the links below:



You've Got Questions? - We've Got Answers!


Beyond the Pee - We've Got More Unique & Useful Products From Maine!


PredatorPee® Brand Products From Maine Outdoor Solutions, LLC
2706 Union St. Hermon, Maine 04401 - 207-478-6426