Insect Products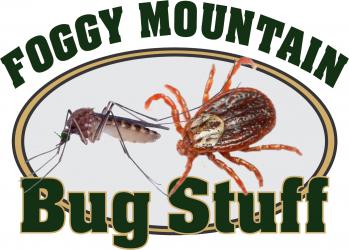 No matter what you do or where you do it, bugs are painful fact of life.
We have put together a line of insect repellents and natural bug deterrents that are as unique as Foggy Mountain® itself.
We have insect repellent products to repel mosquitoes, blackflies, no-see-ums & gnats.
Want to stop problem deer flies, horseflies, yellow flies, cleg flies, greenheads from bothering you?
We have the solution for all biting flies.
Want to get rid of ants and spiders? We have the all-natural products that work!
See all our insect and bug problem solving products below –
All Foggy Mountain® Tested and 100% Guaranteed!
Don't Just Take Our Word for it . . . Watch the Video to see how well Deer Fly Stoppers Work!