Get Rid of Coyotes with PredatorPee® Wolf Urine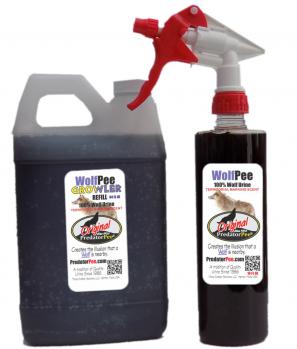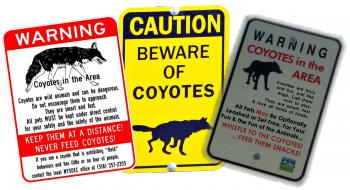 The coyote is North America's fastest spreading wild animal pests. Urban coyotes and coyotes in suburban neighborhoods are a big problem from coast to coast. To keep coyotes out of your yard and away from dogs, cats and children takes a solution as wild and naturally powerful as coyotes themselves. In the wilderness, coyotes fear just about only one animal. That animal is the Wolf. Use wolf urine to repel coyotes the natural way. When a coyote smells the scent of wolf urine, it knows danger is nearby. The smell of 100% Pure Wolf Urine for coyotes triggers the natural fear instinct in the coyote, making coyote deterrent Wolf Urine the natural way to get rid of coyotes quickly and keep them out for good! Wolf Urine liquid and granules from PredatorPee® - the all natural coyote repellent. Discover how to get rid of coyotes for yourself today!
"...After we bought your WolfPee last year, we did not have any problems with coyotes whatsoever and we thank you for that.
New year and we have three cats we must protect. I thank you and will place my large order soon..."
Margery F. Walpole, MA
"It really works...we haven't seen a coyote in the neighborhood for years now."
Nancy - Woodinville, WA