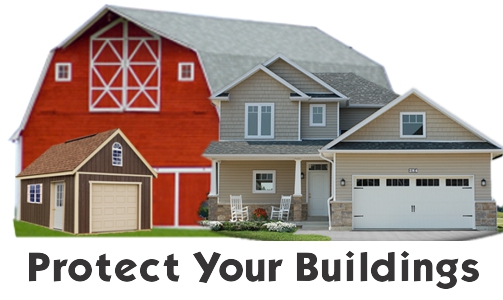 Buildings to protect? PredatorPee® to the rescue! Whether you need indoor pest repellent for your home, attic, basement, storage shed, garage, barn, out-building, kitchen, or laundry room, we have the right PredatorPee® product for the job. Just pick your pest, and find the right product. Use PredatorPee® PeeShots for indoors and liquid pee for outdoors around the building. Buy animal urine here today!


















Here is a quick reference chart:
CoyotePee deters deer, rats, groundhogs, woodchucks, raccoons, weasels
FoxPee gets rid of squirrels, rabbits, skunks, chipmunks
BobcatPee repels mics, moles, voles
WolfPee stops coyotes, cats, foxes, mule deer, bear, elk, horses
Mt.LionPee works on javelina, wild boar, armadillo
BearPee works on dogs, wolves, moose
PorcupineStopper takes care of porcupines
HawkStopper protects chickens from hawks
SnakeGuard traps snakes
PeeCoy for geese
Skunk'Um stops loitering people.