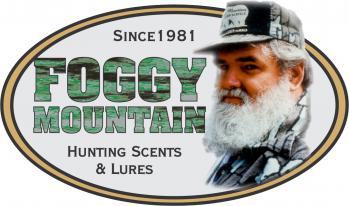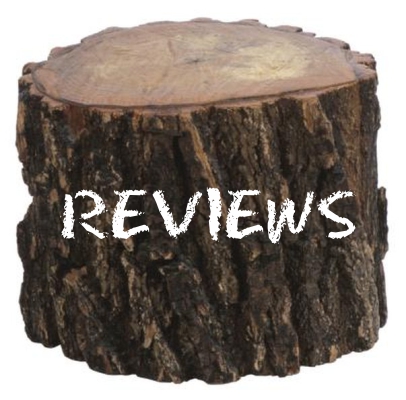 I wanted to let you know that I tried your Foggy Mountain Dominator . It really worked for me as the enclosed photograph shows!
I hadn't thought about it before, but of course you are correct that mature deer will eliminate large amounts of urine, up to a gallon during a day. But buying it by the one ounce bottle for years, we have been conditioned to think of using scent products in terms of drops. Therefore, it makes good sense to apply a large amount of urine when you want to get a deer's attention. After all, that's the way deer do it!
After climbing into my stand overlooking a narrow strip of hardwoods serving as a natural funnel prior to dawn on November 1st, I squirted a liberal amount of Foggy Mountain Dominator onto some briars and small saplings below my stand.
An hour later, I was alerted by a deer approaching at a trot. Seeing it was a good buck, I stood and brought my bow to full draw not sure how I would stop him for a shot. However, at 20 yards downwind of my stand, he came to an abrupt stop looking toward the source of the scent, giving me a clear broadside shot at a curious, but relaxed buck. My arrow passed completely through his side taking out both lungs. The big 9 point went down 60 yards below my stand.
I am convinced that Foggy Mountain Dominator was responsible for providing me with that perfect shot opportunity. Thanks for helping me take my best whitetail ever. What a blessing! You have a great product and an enlightening concept on how to use it. I am indebted to you.
Your friend,
Bob Poth
Woodbine, Maryland
"It was because of your "Deer Lure"(Total Season) that I bagged an excellent buck (an incredible 200lbs. field-dressed). It blows away Tinks #69, Deer Formula, Buck Stop, Indian - It blows them all away. . .I'm never going to use anything else!"
Russell F. Welp
Three Rivers Guide Service Hazel Green, WI
"I have used the Dominator and Hot Doe scents and they are very realistic. Thank you."
Dr. Claude Leger
La Malbaie, Quebec
"I have used your Hot Doe scent and find it is very good and I would like to have a catalog to show to other hunters. I use black powder and cross bow for my own hunting."
James Crowells
Perth, Ontario
"We have used your scents and lures in the past with good success in Georgia and Florida."
Wendall Collins
Hampton, Florida
"I love your Dominator(Buck in a Bottle), but I have run out. This stuff is the best. I just shot a six point buck with it!"
Jeff Hadley
Waterford, Maine
"Last year, I had an interesting experience with your Hot-Doe lure. Veteren's Day, I walked into a deer run, sprayed a lot of scent around, and walked back into the woods 40 yards away. I knew a lot of people would be hunting the area, moving deer. I hadn't waited too long when three or four deer ran by me, but I only had brief glimpses through the brush. As luck would have it, two or three minutes later, an eight-point buck came sneaking back toward the spot where I had sprayed the lure. At the time, I was 75% sure he was returning to the lure, and 25% unsure he was confused by swirling winds. This morning, while bowhunting in the same area, I had another interesting encounter with a buck. I had made a mock buck scrape near a tree where I put my portable stand. When I walked in to the tree, I jumped a buck. Because I had been sneaking one step at a time, he must have assumed I was a buck moving in on his territory because he came back in a wide circle. I didn't get a shot, but what an exciting time. I am now convinced the buck last year was indeed zeroing on the Hot-Doe lure and not confused by wind. Right now, I doubt I would go hunting during the rut, if I didn't have a bottle of Hot-Doe lure. I'm sold on it. Also, I use the Pro-Cover all the time while hunting."
Ken Allen
Belgrade Lakes, Maine
Outdoor Columnist
PRO COVER
"I live in Barryton, MI and have used Foggy Mountain PRO COVER and think it is a very useful hunting tool. Deer seem to be at ease and calm when they are around you. "
Alan W. Sherman
Barryton, MI
"I've been deer hunting in Pennsylvania since I got home, I have had good success with "pro-cover" on deer here. I haven't had a deer wind me yet, and I've depleted my supply of PRO COVER. Could you please rush me 2 bottles?"
Michael Britton
Shermansdale, PA
"My husband and brother in law have used PRO COVER for quite a few years and would like to buy more. . . .If it is still sold somewhere in Michigan, could you please tell us where?"
Mrs. Roy L Patterson
Highland, MI
"I'm writing this letter to let you know that I've been using a product of yours for a couple years now and I must say that I strongly believe in it. The product that I speak of is PRO COVER cover scent. I have had great success using it during deer seasons in the North & South Carolina area. I have had deer walk in on the trails that I used to get to and from my stands, and just the other morning I was in the woods hunting, I sat on the ground cause I had to be at work soon, I had only been there for a few minutes when I had a doe and a yearling come down the same trail I had walked in on, the doe walked within 10 yards of me and the yearling came so close that I thought it was going to trip over my feet, neither of them knew I was in this world. The only reason I could think of that they didn't wind me was because I had used my PRO COVER that morning. I just wanted to let you know how much I appreciate that someone has come out with a product that really works even better than they claim it to. I also was wondering if there was a web site that I could go to and order some more? Thank you."
Eddie Kistler
Conover, NC
"I didn't know what I found in my fishing pack when I went hunting. But, it said PROCOVER. I used it as recommended. It smelled like after-shave lotion. I hunted the five day Elk season. I couldn't believe what was happening. Deer walked within twenty feet of me to investigate what I was. The smell from your PRO COVER covered all human odor. I didn't have a deer license. I wanted to let you know that I saw 12 deer, 10 does and two bucks - one was 4 points or better. I would like to know if you have a catalog or if I can order more PRO COVER for this hunting season."
Daniel Warfel
Denver, CO
THE NORTH AMERICAN HUNTING CLUB awarded PRO COVER a preferred seal of approval as a result of extensive field testing on whitetail, muledeer, antelope and elk. As reported, "I had deer and antelope walk within 30 feet of me and never knew I was around."
"I shot this beautiful 7 pt PA buck using PRO COVER and DEER LURE(Total Season). . .At 6:45am I climbed into my tree stand - at 7:05 this buck "urped" and come into my scent bombs with his neck stretched out and I shot him! I had squirted PRO COVER on the bottom of my boots when I left my vehicle - this buck had walked down the same trail right to my stand! I'd say your product worked!"
UNITED BOWHUNTERS OF PA President Glen Kuklick
"First of all let me say that I have been a user of your product, PRO COVER, for 10 or 11 years. At one time, I owned a sporting goods retail business and carried this product faithfully."
Danny Sheaff
Charlotte, NC