Protect Your Chickens From Hawk Attack!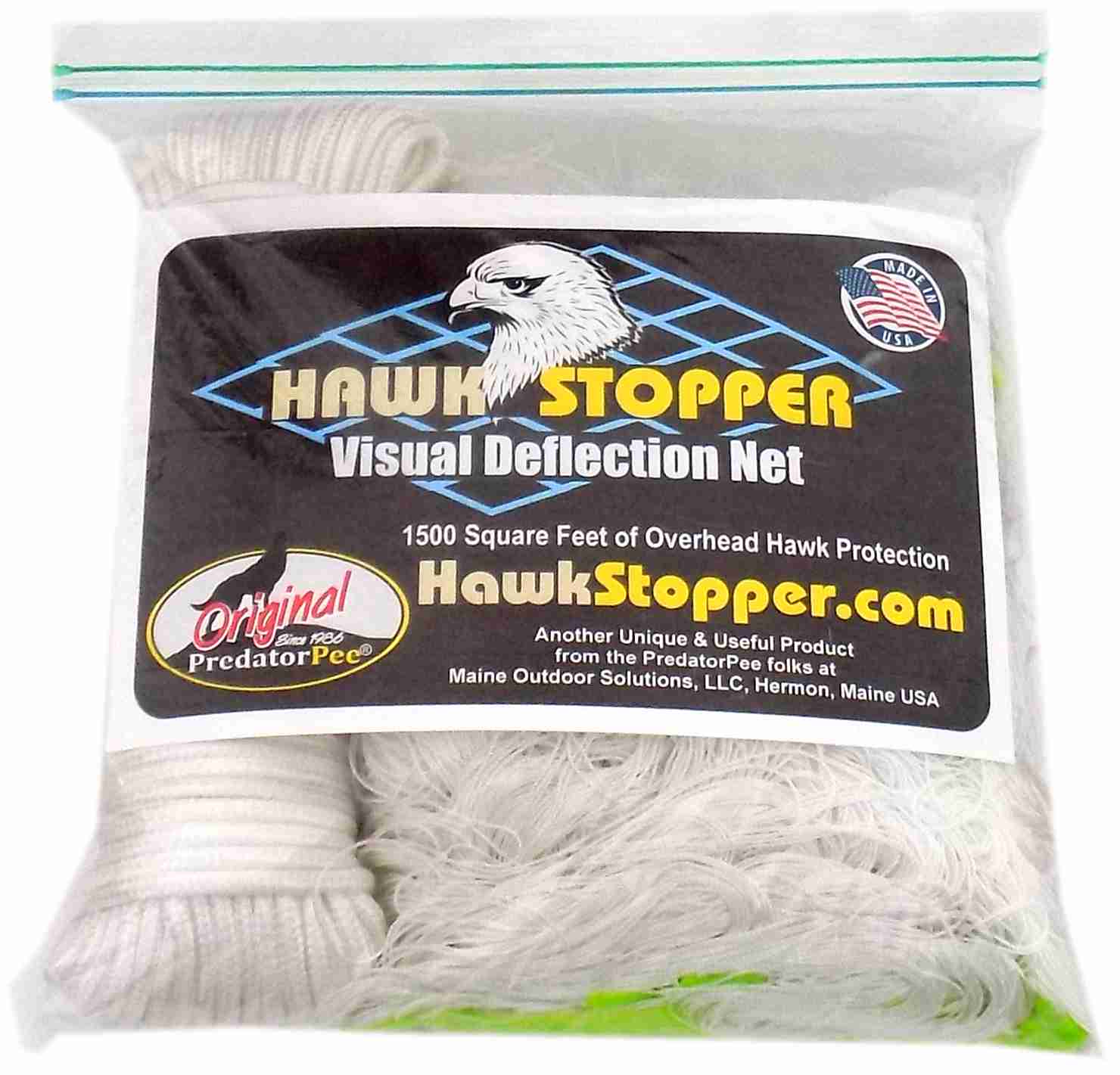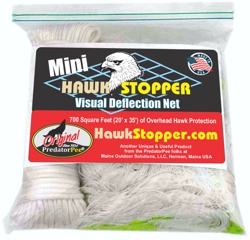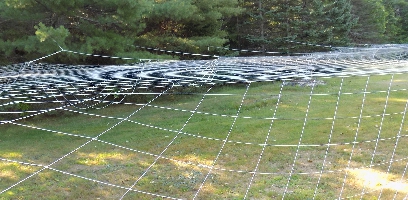 For More Photos and Complete Set-Up instructions - Click Here!
1500 Square Feet of Hawk Protection For Less than $100! - FREE SHIPPING* too!
How does the Hawk Stopper Visual Deflection Net work? When you call someone eagle eye, it's because they have sharp eyesight. But in reality, no human's eyesight comes even close to the visual capabilities of predatory raptors like hawks, eagles and falcons. These birds see about 8 times better than humans - they see things sharper and from a greater distance than anything we can imagine. Hawk Stopper uses the hawks' incredible eyesight to turn an easy-to-handle, inexpensive, lightweight 1500 square foot mesh into a formidable and impenetrable barrier. What we see as almost invisible looks to hawk like jail cell door! This makes for the ultimate hawk deterrent for chickens.
The illustration below compares how the Hawk Stopper Visual Deflection Net looks to us vs. how it looks to a hawk.
To a hawk, it looks 8 times bigger and 8 times stronger and can be seen from
8 times farther away!
This hawk deterrent for chickens was first used to protect salt-water salmon farms in the Gulf of Maine from predatory sea birds. Hawk Stopper now uses the same principles of visual deflection to protect free-range chickens, turkeys and ducks as well as koi, catfish and other inland pond or farm-raised fish.
At less than 7 cents a square foot, there is simply no better protection available!
Buy Now: HawkStopper 1500 sq ft net (approx. 20'x75' 5"x7" mesh) - Only $95 with Free Shipping - Includes 100 feet of rope for installation!
1500 sq ft more than you need? Buy Mini Hawk Stopper 700 sq ft ((approx. 20'x35' 5"x7" mesh) - Only $59 with Free Shipping - Still includes 100 feet of rope for installation!
*All orders ship free to the US (including Alaska and Hawaii) and CANADA only (expedited shipping not included). All other orders will be charged for shipping in the check out process.