Sign up to receive special offers and promotions
Maine Christmas Gifts
Unique and Useful Christmas Gifts from Maine!

No matter where you live, you probably know someone on your gift list who has a special connection to the great state of Maine. Or maybe you're just looking for unique gifts for outdoorsmen. If they enjoy hunting or just being outside, Maine Outdoor Solutions probably has something you just won't find anywhere else. These Maine gifts for Christmas are also perfect for Yankee Swap or White Elephant parties too!
We offer great outdoorsmen gifts such as: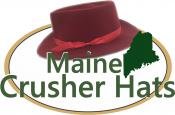 The Original Maine Crusher Hat – the ultimate fashion statement from the woods of Maine. These rolled wool hats is the perfect gift for anyone on your list that loves hunting, fishing, hiking, bird watching or any other outdoor activity. This crushable hat comes in four different colors and three sizes. Great stocking stuffer or Yankee swap gift also.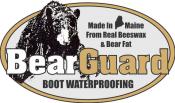 BearGuard Leather Waterproofing – the only boot, shoe and leather waterproofing made from beeswax and real bear fat! Keeps your feet dry no matter what, and any leather product well conditioned and waterproof. If you spend any time outside in rain or snow, keeping your feet dry and your leather boots or shoes protected is very important. BearGuard gets the job done. Available in original, black and brown, this is a great gift for anyone who works or plays outside. Time tested by Maine outdoorsmen - this stuff really works!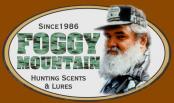 Foggy Mountain Hunting Scents and Lures – featuring ProCover Human Scent Camo, HotDoe Doe-in-Heat and a complete selection of hunting lures and cover scents. Developed by late Maine guide Wayne Bosowicz, these scents and lures are field tested and the perfect gift for the hunter on your list. Available in 2oz and large 8 oz sizes.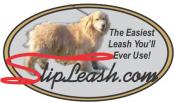 SlipLeash - a simple leash with two handles that can be used as a soft choker - no need to attach to a collar and you can't grab the wrong. So simple you'll say "Why didn't I think of that?" The best part is that this product born of Yankee ingenuity is made right here in Maine! Great gift for the dog lover in your life.
For an very unique gift choose PredatorPee® Brand pest protection products including:

HawkStopper Visual Deflection Netting for chicken protection.

PredatorPee® Predator Urine – the all-natural way to protect against mice, deer, coyotes, skunks, rats, raccoon, squirrels, rabbits and many other wild pests.

ButterFly Lure – wild animal urine, the butterfly's favorite food!
See below for some great Christmas Gift ideas!